On the fifth day of Christmas, The Kindergarten Pod teamed up with Krista Wallden from
Creative Clips
to bring you this FUN holiday game! I just LOVE Krista's clipart!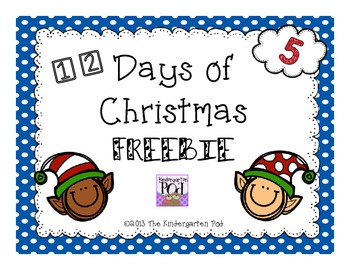 I don't know about you but I love, Love, LOVE when my kiddies can learn while playing a game. I design a lot of my products and activities to squeeze that extra play time in wherever I can. This activity is definitely one of
those
ways!
I hope your kiddies enjoy!