I appreciate your support yesterday in remembering the victims of the Sandy Hook tragedy.
Today, I'm posting Day 2 AND Day 3 of my 12 Days of Christmas Freebies. If you missed Day 1, there is a link at the bottom of this post.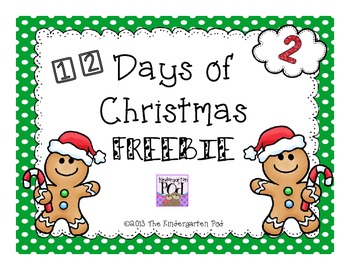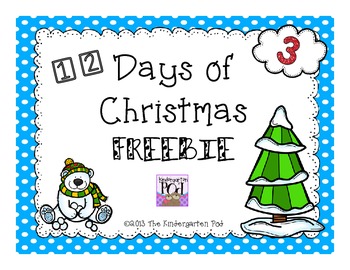 Make sure to check out my other great Holiday Resources:
My biggest Holiday sellers:
SUPER cute activities for Morning Work, Holiday Centers or Holiday parties! $3.00
Math and Literacy Activities with Gingerbread Men! $4.00
My Holiday Printables Bundle is a huge combination of my 25 Days of Literacy Printables and 25 Days of Math Printables........ALL Print-and-Go activities! $6.00
Thanks so much for stopping by! Make sure to "follow" my blog and my TpT Store so you don't miss out on any of the FREEBIES to come!
Thanks! See you tomorrow :)